These systems control sensing, analysis, control, and communications of V2V (Vehicle to Vehicle), V2I (Vehicle to Infrastructure) to improve safety, mobility, and efficiency.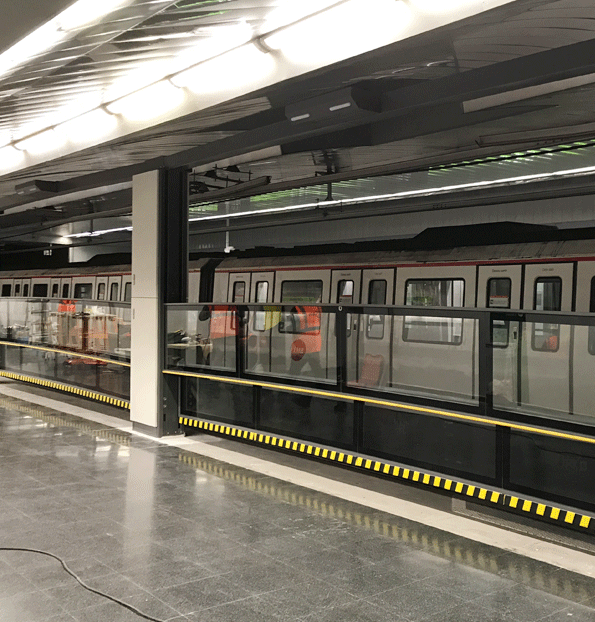 Intelligent Transport System (ITS)
Our ITS solutions provide better information to clients and mobility users.
<Advantage>
Improved traffic flows with fewer delays
Advanced traffic management during emergencies and unforeseen events
Better transportation policy that is informed by Big Data
Vertical Platform Screen Door (VPSD)
Vertical Platform Screen Door can be applied to a single platform with different door locations for high-speed trains and electric trains, et cetera.
<Advantage>
Certified SIL 4
Safety Improvement
Applicable diversity
Train Signaling and Control System
Train control systems are designed to help secure operation of train, including Interlocking Automatic Blocking (ABS), Communication Based Train Control (CBTC), and Automatic Train Control (ATC).
<Advantage>
Real-time communications
Cost and operation efficiency
Reduced human error
Railroad Telecommunication System (RTS)
RTS makes use of telecommunications between the train and track equipment for traffic management and infrastructure control.
<Advantage>
Multi-media telecommunication
IoT
Flexible passenger service