Research and development are key drivers of innovation
STraffic invests 6% of its annual revenues in R&D. The 20% of STraffic employees who are dedicated to R&D seek out leading edge technologies across business sectors, and engage in extensive collaboration with Samsung SDS and corporate partners through the world. Our development methods, quality control, and efficient delivery have been honed by building on our roots in Samsung SDS through practical experience in assembling best-in-class teams needed in supplying our clients.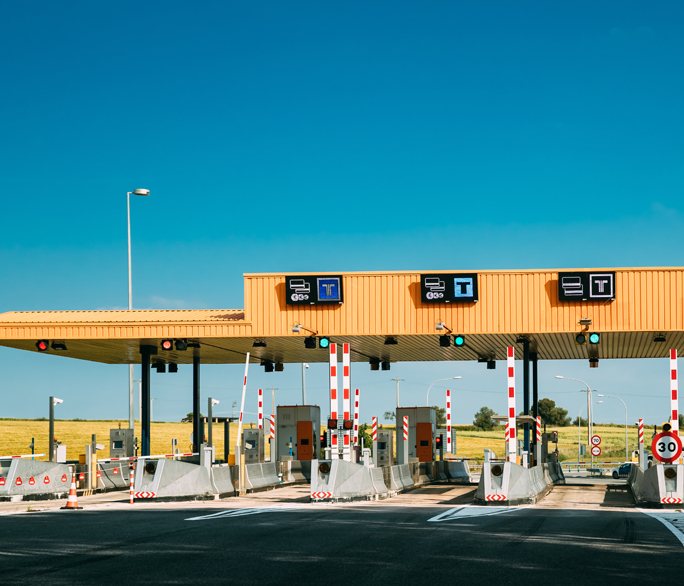 Road Transportation
Toll Fare Collection System (TCS)
First, the system classifies types of the vehicle when a car passes tollgates, then it Issues a toll ticket automatically.
Second, the car driver pulls the ticket out of the Automatic toll ticket dispenser and takes it. When he/she arrives at the final tollgate, he/she hands the ticket to a clerk in the booth and he/she pays his/her fare in cash or a transportation card. His/her is determined by his/her car type and Distance traveled.
Automatic toll ticket dispenser(for Close-mode Turnpike)(1996)
Car categorizer(According to the width of the wheels and the wheelbase)(1996)
Car passing detector(1996)
Car type and fare Display Terminal(1996)
Fare register terminal(for Open-mode Turnpike)(2004)
Lane controller and toll ticket identification device(for Close-mode Turnpike)(2005)
Automatic Number Plate Recognition(2019)

: Accuracy of recognition(99.5%)

Electronic Toll Fare Collection System (ETCS)
The system is a toll collection system (by DSRC: Dedicated Short Range Communication) between
OBUs (On Board Unit) installed in the cars and the antennas on the road. The car drivers do not need to Stop paying his/her fare.
※ Accuracy of read : 99.9%, Speed at which read occurs : 160km/h
ETCS by IR DSRC(Infra-Red Dedicated Short Range Communication)(2006)
Toll Barrier for ETCS(2007)
Vehicles detector(2007)
Traffic information collecting/providing system by DSRC(2011)
ETCS by RF DSRC(Radio Frequency Dedicated Short Range Communication)(2012)
ETCS by IR/RF integrated DSRC(2014)
ETCS by RFID with ISO 18006C (2018)

Multi-Lane Free-Flow Tolling System (MLFF)
The system provides differentiated service(1. Handling of multi lane communication and vehicles in violation by one lane controller, 2. Continuous operation with redundancy system) by using wireless communication(DSRC) in Multi-lanes instead of physically islanded toll booth Drivers do not need to drive in specific lanes to pay his/her fare to Use the ETCS system, instead, they can enjoy the free flow of driving.
Multi-lane Free Flow Tolling System Controller IR/RF Antenna(2012)
Non-contact Vehicle Categorizer for multi-lane(2012)
ETCS by RFID with ISO 18006C (2019)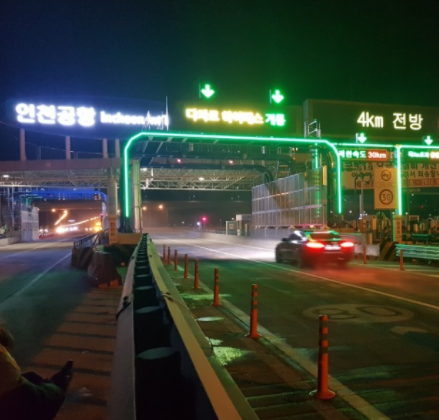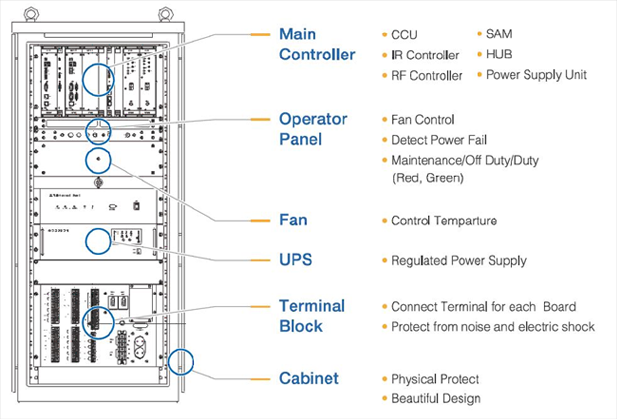 Cooperative-ITS (C-ITS)
The system allows drivers on the road to use road safer with WAVE communication technology.
By using WAVE communication technology, mutual interactions between the cars, cars and RSE(Road Side Equipment), or cars and portable personal devices is possible. Additionally, traffic information, such as traffic information, emergency conditions, and traffic flow information can be exchanged in real time.
WAVE Tolling(In progress)
WAVE RSE(In progress)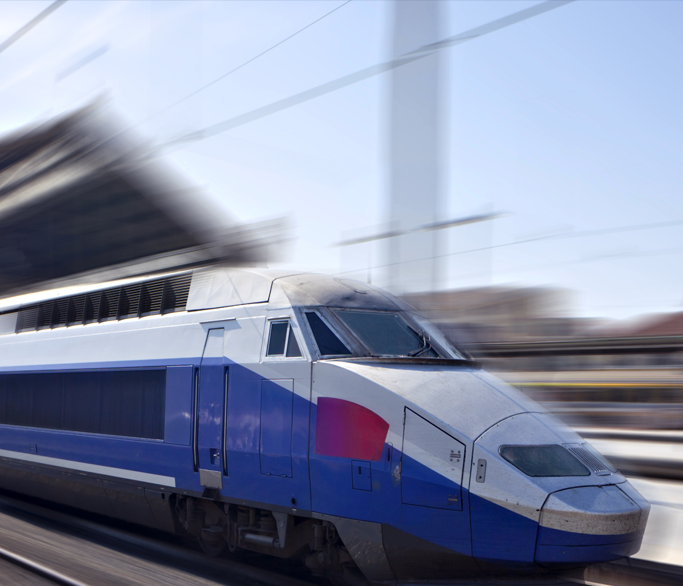 Rail Road Transportation
Korean Radio based Train Control System (KRTCS-1)
STraffic has developed KRTRCS-1 that was granted SIL-4 certification. STraffic's CBTC (Communication Based Train Control) solutions are in operation, monitoring train locations in real-time to ensure safe, reliable operations. STraffic develops urban railway signaling systems. We enhanced IXL technology and integrated it within its signal system design as an end-to-end solution that STraffic will manufacture, develop software, and manage through testing to final commissioning.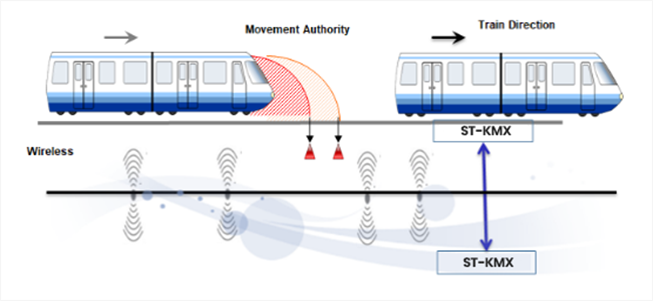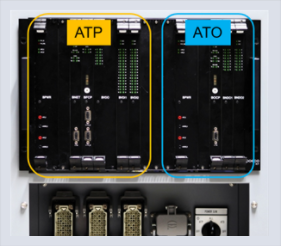 Electronic interlocking system/TFM System/FEPOL System/MJ81 electric switch machine
Electronic interlocking system (EIS)
SSI System(Interlocking logic S/W)is a core train controlling system that enhances safe train operation by collecting real-time information about ongoing rail operations across the entire rail network and supporting dynamic management response through a centralized operating system. SSI's is designed with 3-tier architecture for the safety of signal controlling, and it Always works with fall-safe.
Over the decades, the SSI system has been implemented widely across the European Union. It was recently elected by Gyeongbu(Seoul-Busan)railroad as an electronic rail control interlocking system
SSI accelerated implementation and operation of high-speed trains, which ultimately reduced the five-hour travel time between Seoul and Busan to just 2 hours 30 minutes.
Track side Functional Module (TFM) system
TFM receives operational data from electronic interlocking system to control the site facilities and then sends back the condition of the site facilities to the interlocking device. Main functional modules in TFM are UM and PM.
UM(Universal Module)is an in/output interface module between electronic interlocking Device and signaling device(e.g., signal flag, interface relay, line circuit, turnout, heating Device, LP, PSC)
PM(Point Machine Module)is an in/output interface module between electronic Interlocking device and point machine
Front End Processing Operation Level (FEPOL) system
FEPOL is a subsystem of IXL that does interface between devices.
The Local data transmission system processes the controlling messages from CTC and LCP of the railroad control center then transmits those messages to SSI and ATC.
It also transmits collected information in SSI and ATC to CTC, LCP, and overall monitoring system.
Main controlling and monitoring points Path set-up/Removal, PM switching, monitoring
Trac occupation, monitoring maker, ZEP (Zone for Elementary Protection) set-up/Removal, ZCP (Zone for Catenary Protection) set-up/Removal, CPT (Control of longitudinal Protection)
set-up/Removal, Direction locking, speed limit set-up/Removal et cetera.
MJ81 electric switch machine : A high-speed switch machine applied to high-speed trains (KTXs) running at 300 km
MJ81 is a stationary high-performance electric switch machine that has been implemented in France, Korea, and other railroads worldwide.
It can be remotely controlled and installed on a sleeper or concrete track which supports switchblade.
The MJ81 electric switch machine prevents switchblade from moving by locking at both sides of the machine.
It is designed for manual operation as will, and can be operated effectively at various temperatures.