Airports are a massive part of the economy and a key role in regional growth and development. STraffic enable airports to become more digitally connected and to improve operating efficiency through technology.
Smart Pass
A system that generates a unique ID with passenger's biometric information and provides convenient, fast, and security-free boarding support from the arrival of the airport to boarding the departure flight
<Advantage>
Seamless technology
Untact service
Reduced processing time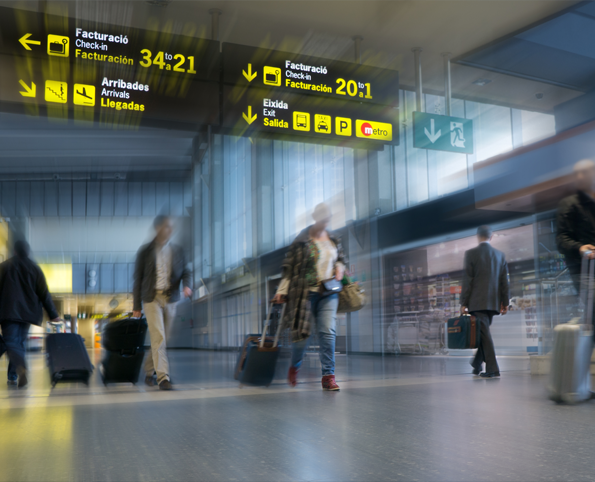 Flight Information Management System & Flight Information Display System (FIMS and FIDS)
FIMS/FIDS systems align airline flight schedules according to travel and operational demands and enables real-time management of entry/exit gate assignments, check-in counter assignments, as well as provides passengers with on-screen departure and arrival flight information.
<Advantage>
Real-time flight information
Convenience for passenger
Monitoring airport journey
System Wide Information Management (SWIM)
Next-generation aviation information infrastructure that enables air traffic information to efficiently provide to air traffic information users using standard information exchange models
<Advantage>
Operating efficiency
Global standard information
Unique certainty