Installation of advanced Train Telecommunication Systems for Gimpo Urban Railway
Key Facts
Industry

Public
Region

Asia
Product
Solution

LTE-R
Introduction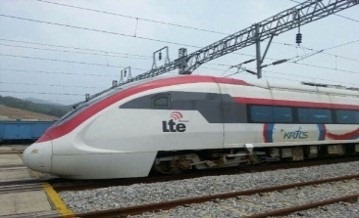 Legacy train control and communication system had performance limitations, making them incompatible to support high-tech, high-speed automated with recently developed with VHF (Voice-only) ultra-short wave and voice communication technology. Another consideration in evaluating the need for alternative equipment was high equipment installation costs (8% of construction costs) and supply and maintenance costs.
Utiling LTE technology-Long Term Evolution, 4th generation high-speed data mobile communication standards, allows railway control systems to manage operations to be more responsive to needs of passengers and advanced railway services by integrating a variety of train control and communication systems installed on each route. This integration supports safer, seamless-operation of all rail transportation options-urban commuter genral inter-city, and high-speed system. Korea's Ministry of Land, Infrastructure, and Transport is leading efforts for the construction of railway communication networks nationwide from 2018 to 2027 to create an integrated system using LTE technology.

Challenges
The core of the new railway integrated wireless network construction project is the network construction of 3GPP standards, the supply of differential devices, and mobile terminals.
Based on the performance of the LTE-R national project conducted by Samsung SDS from 2012 to 2014, STraffic was able to carry out the project with the network builder as a supplier of next-phase devices, and mobile terminals for the railway integrated wireless network construction project.
STraffic's technology team delivered solutions that met required functions and performance levels of the 3GPP Standard Base that were essential construction of the integrated railway network. As a result, mobile terminals and operators were supplied to the Daegu Line and Central Line Improvement Project in the general railway sector.
Final construction was completed by supplying LTE-R vehicles and center devices (command servers, video servers) to Gimpo Urban Railway and Hanam Line, an extension of Seoul Line 5.
Solution
Cab radios is a device that voice/video call and various data to the dispatcher terminal, portable terminal device, et cetera. They are installed in the front / rear cab of a train.
Result
Customer satisfaction was realized by minimizing the application period of the new system through the provision of U.I(User Interface) and design considering user convenience and equipment stability based on the experience and know-how accumulated from the implementation of the LTE-R national project. It is expected that more opportunities to participate in new and improved projects will be gained in the future.
Solutions